Sharing Best Practice Assessment
SATPE Assessment Best Practice – Evaluation & Appreciation
(HWB 24a) in PE
A collection of resources in a easy to follow pdf assessment guide.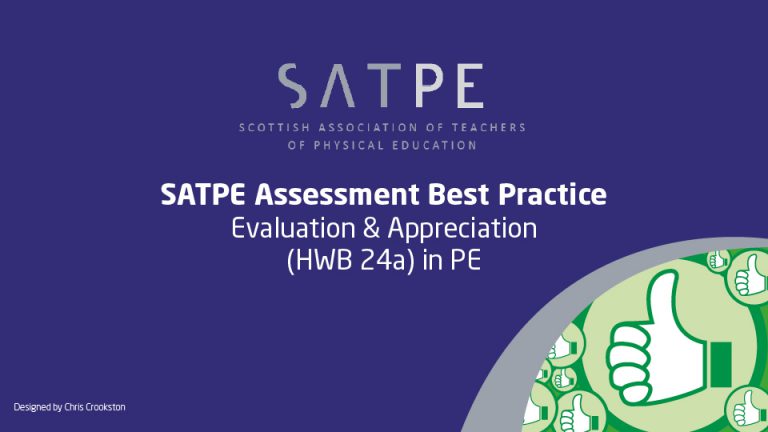 PE Learning Vision & Journey Poster
This resource shows a clear progression through the levels for learners. Developing a variety of physical competencies, cognitive skills, physical fitness and personal qualities. The information from Education Scotland's PE Benchmarks Document has been put into this document, showing a pathway throughout a learners time at school, from P1-S6.