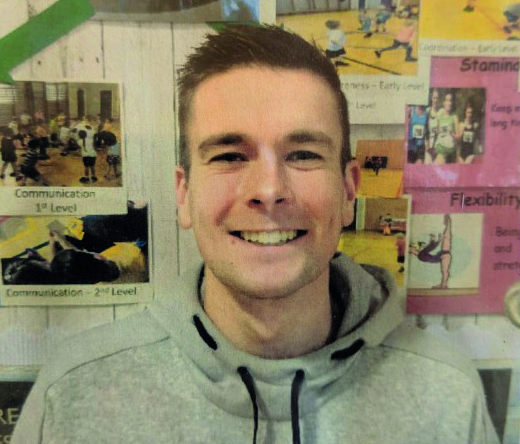 President Welcome
NEW COMMITTEE (JOINING)
I am delighted to announce our NEW Executive Committee for 2022-2024. We have a wealth of experience & passion from colleagues working in various sector in Education & Higher Education. Please see our executive committee contact details here>
We are seeking motivated, driven and passionate Teachers if Physical Education to join our committee and contribute to Scottish Association for Teachers of PE.  Please get in touch by emailing: president@satpe.co.uk with your note of interest
WEBSITE & MEMBERS AREA
We have worked hard with Wigwam Marketing to refresh and release our NEW Website launch. We have created NEW pages and updated existing pages, also adding in a NEW design to the website. The website has a refined Members area with resources with a wide range of Primary, Secondary, Dance, Senior Phase resources (in video, presentation & diagram format). www.satpe.co.uk
NEW RESOURCES
Recently, within our Primary working group we have produced our "Learning Through Games" video resource and this month filmed our "FUNdamental Physical Skills" video resource. The aim of the resource is to provide content, inspiration and ideas to colleagues working in the Primary sector – improving quality of Physical Education experiences.
Our NEW Senior Phase working group lead by Euan Cassells (Ross Allison, Scott Douglas and Iain Stanger) will consult members on areas of interest for professional learning an resources. We appreciate the change in education and will respond to this with support for members in the future. If you are interested in collaborating with our Senior Phase working group on teaching and learning – could you contact seniorphase@satpe.co.uk
ONLINE CLPL CALENDAR
Recently, we have launched our NEW Annual Online CLPL Calendar – this will consist of a variety of online workshops delivered by colleague sin Scotland, UK and further afield. Workshops will be focussing on different themes throughout the year such as – Cooperative Learning, Senior Phase, Primary, Game Sense, Ingredients of Quality PE and more.
UNIVERSITY TWILIGHTS
We are delighted to announce that we will be collaborating with Strathclyde University and University of Edinburgh, University of West of Scotland – this will consist of Annual Twilight nights whereby SATPE will provide primary and secondary presenters to deliver Professional Learning workshops to students studying Undergraduate and Postgraduate teacher training.
PODCASTS
Our latest collaboration will be with "A Wee Bit of Everything" podcasts -you will find links to their podcast series on our website.  We will be launching two NEW podcast series in 2023:
1) "Athletes in PE" – a 3-part series interviewing professional athletes (such as Libby Clegg, Ross Murdoch and Eilish McCologan) about their own experience in Physical Education. Launching Winter 2023.
2) "Senior Phase – Teaching & Learning" – another 3-part series that will provide professional learning in a variety of NQ & Higher sector leading colleagues.
EUROPEAN SPORTS DAY CAMPAIGN 2023
Our newest working group that will pull together a national campaign for European Sports Day 2023 will be led by PE Lead Officer Johnny Penman. We will be discussing with SportsScotland and members on how we can provide an exciting campaign that can encourage schools across Scotland to celebrate and participate in Sport – look our for more information in the New Year regarding this or contact essd@satpe.co.uk
ANNUAL CONFERENCE
Annual Conference details for 2023 will be announced in the New Year. This will include a date and venue along
with an exciting Keynote speaker announcement. We look forward to providing the biggest SATPE conference to date in Autumn 2023.
Yours sincerely,
Chris Crookston
SATPE President