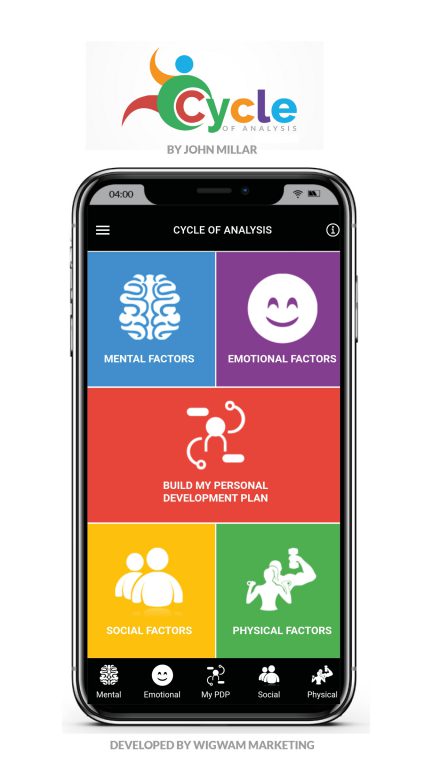 PE Cycle of Analysis App now available on the Android (search pecycleofanalysis) and Apple IOS
The app is Completely FREE for pupils & schools to use with a focus on autonomous learning.
The APPs main function is to provide NQ pupils with an easy to follow cycle of analysis that enables them to analyse athletes (or model performers), identify how their own performance compares and develop methods and techniques to improve their performance.
The app is broken down into four key areas to help pupils achieve peak performance.
Mental Factors | Emotional Factors | Social Factors | Physical Factors
Each area will include videos, interactive questionnaires and information pages as well as an individual progress diary in each area.
Visit the Apple app store on your device and watch our video tutorials on how to use the app
Developed by Wigwam Marketing